On July 10, Zhang Wenchai, Vice President of China Eximbank, was invited to the First High-Level Conference of the Forum on Global Action for Shared Development and signed a Memorandum of Cooperation on Jointly Promoting the Implementation of Global Development Initiative (GDI) with China International Development Cooperation Agency (CIDCA) on behalf of the Bank.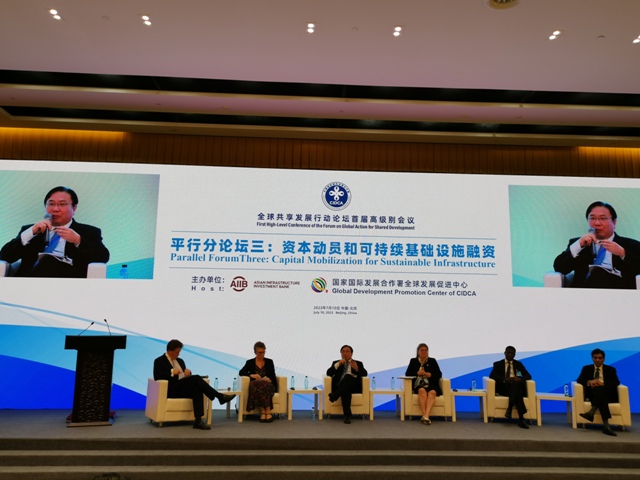 This Forum, hosted by CIDCA, has four parallel forums themed on"Global Development Initiative:Echo the Development Agenda and Call for Global Action". Vice President Zhang Wencai participated in the parallel forum on the topic of "Capital Mobilization for Sustainable Infrastructure". He shared views on topics such as playing the important role of infrastructure, mobilizing capital from all parties to fill financing gaps, promoting technology transfer, strengthening knowledge sharing and capacity building. He also introduced relevant financing practices and cases of China Eximbank.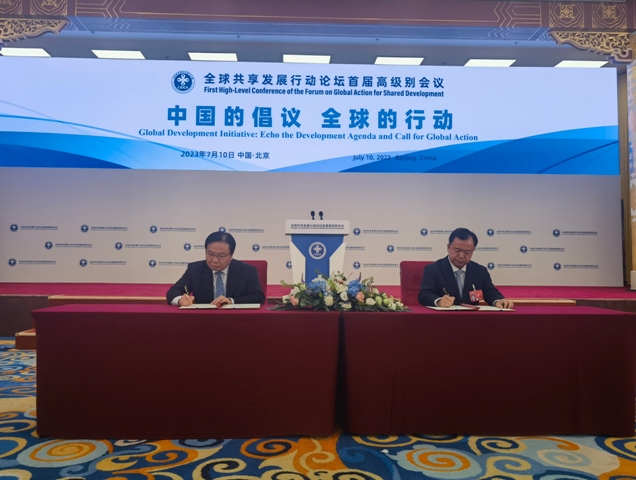 In order to jointly promote the implementation of GDI and accelerate the realization of the United Nations 2030 Sustainable Development Goals, China Eximbank and CIDCA signed a Memorandum of Cooperation during the conference. The two sides will focus on the implementation of the overall goal of GDI and concentrate on eight key areas of cooperation, in a pursuit of stronger, greener and healthier global development, and the building of a community of shared future for mankind.