On
February 22
,
Zhang Wencai,
Vice President of the Export-Import Bank
of China,
me
t
wit
h
Ahmed Shide
,Minister of Finance of the
F.D.R
of Ethiopia. The two sides exchanged views on strengthening cooperation in key areas and
supporting
economic and social
development of Ethiopia.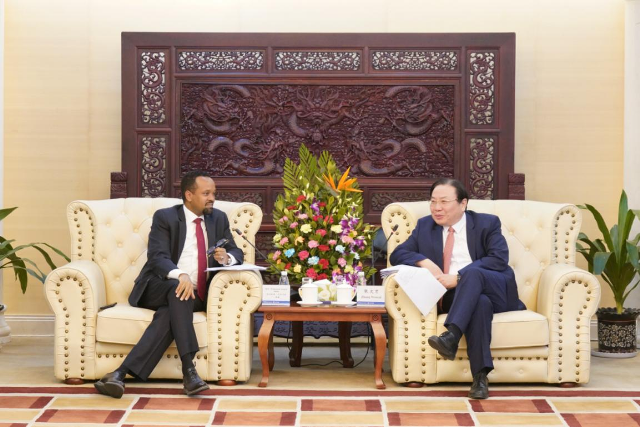 Mamo Mihretu, Governor of National Bank of the F.D.R of Ethiopia,and heads of relevant departments of the Export-Import Bank of China attended the meeting.